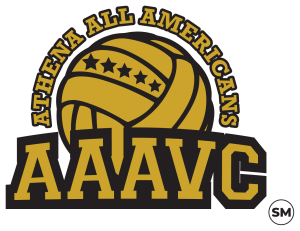 Girls club-level volleyball is for experienced players who are ready to take things to the next level in the Southern California Volleyball Association (SCVA)!  SCVA Club competition is the surest way to become a stand-out high school player, or reach collegiate competition level.  For 2023-2024 SCVA competition, AAA Volleyball Club has u15, u14, u13, and u12 teams to try out for.  We have one of the most experienced coaching staffs in Orange County; players will be well prepared for each tournament/match!
Tryouts will be open to our current clinic-level players and for any outside player who would like compete for a spot on the teams; tryouts will be on 9/30/23 ranging from 12:30pm-3:30pm (12 & u13 12:30pm-2pm, u14 & u15 2pm-3:30pm) at New Horizon Upper School in Irvine (10 Marconi, Irvine, CA);  Make-up tryouts will be 10/1/23 from 2:30pm-4pm also at New Horizon Upper School in Irvine.  Commitment day is 10/1/23; official club practices begin on 10/30/23 & the season will continue until 5/26/24 (or later if teams reach championships).
2023 club players will play in regional SCVA sanctioned events from November 2023 until June 2024.  Athena All-Americans Volleyball Club (AAA Volleyball Club) teams (u12, u13, u14, & u15) will be based in Irvine, Tustin, and Costa Mesa.
Selected players will get 2 competition uniforms (with numbers, & names), 3 practice uniforms, team backpack (with name), team sweatshirt w/pants, and a video highlight-package.  We will also have 3 or more "team parties" for the girls to have some time together at potlucks and other get-togethers!
Our club price-point is significantly more affordable than most Orange County clubs, we will offer club membership at $4,200 (included 1 travel match in Las Vegas -payable in 3 installments), and $3,900 (local competition only -payable in 3 installments).  Commitment day is October 1st, players must officially sign to play for AAAVC on that day, and the first membership installment is also due on this date.
Please register for tryouts below, and don't hesitate to contact us if you have questions (email [email protected]).
---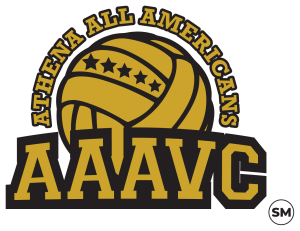 2023 Club Tryout Registration:
Saturday, 9/30/23, 12:30pm-3:30pm @ New Horizon Upper School (10 Marconi, Irvine, CA); make-up tryout is 10/1/23 2:30pm-4pm (same location)
Please write players full name, and exact birthdate in the description box when checking out:
---
---
---
Tryout Location:  Map
New Horizon Upper Campus
10 Marconi
Irvine, CA 92618
---
*Note we are a Southern California Club that is centrally located. Our Irvine kids camps & after school activities serve the Santa Ana, Costa Mesa, Fountain Valley, Lake Forest, Tustin, Newport, Huntington Beach, and other Socal, and other nearby Orange County areas.
---